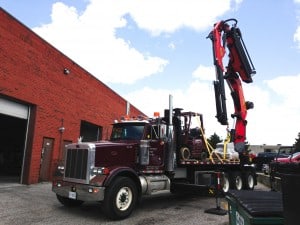 Braymore Specialty Movers and Braymore Crane Service create an interesting combination when it comes to moving machinery.
Braymore's highly manouerable knuckle cranes are able to load and carry large machines for customers from one location to another.  In conjunction with their specialty movers they are able to move equipment into some pretty interesting places.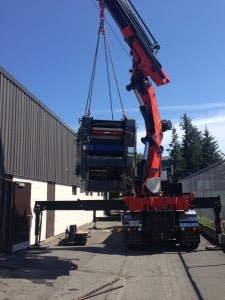 Whether it be a large printing press weighing 10,000 pounds or a large stone cutting saw weighing in around 14,000 pounds.
Contact our machinery specialist to see how we might be able to help you today!
(416)900-0696