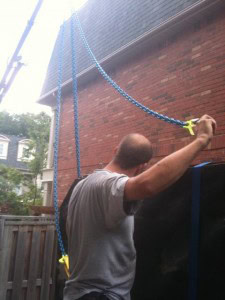 Contact our Craning Professionals for all your lifting and moving needs.
At Braymore we are more then a simple crane company, we are a products and moving solution.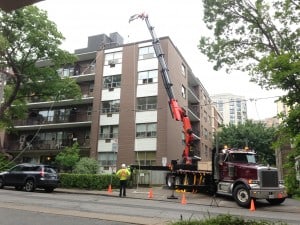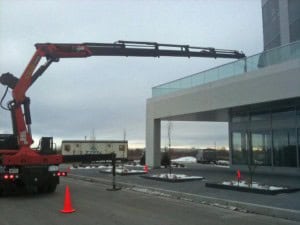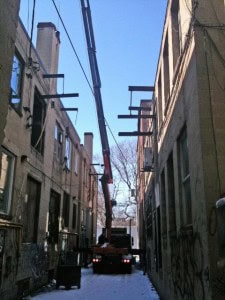 Crane Service
Braymore is not your typical crane service. Braymore is a delivery solution. When you need something craned, you usually have to hire a crane service, movers and possibly a transport company as well all independent of each other. Braymore's goal is to try and consolidate some of these services to make your life easier and to try and save you money. If you are looking to get something craned, give Braymore a call and see whether they can make your job easier for you.
Crane Rental
Sometimes you just need a crane to hoist are lift a whole bunch of items to a hard to reach place. Braymore uses special knuckle cranes to do these jobs for you. These cranes generally have better mobility, speed and the ability to deek around obsticles that traditional cranes cannot do. To see better what a knuckle crane can do for you, check out our photo galleries.